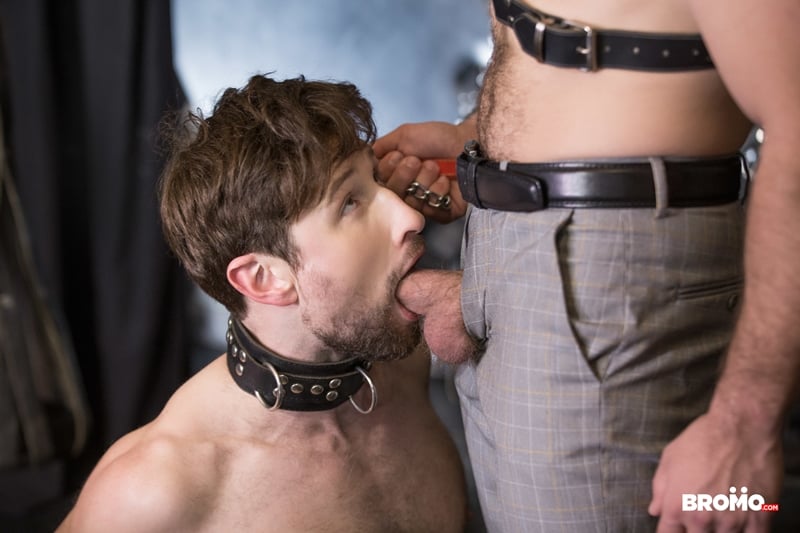 Bromo says: Drew Dixon is just looking for a little refreshment when he enters Diego Reyes' bar, but he finds a lot more than that when he glimpses the owner domming a tied-up and gagged sub in his private sex dungeon.
Drew sneakily peeps at the erotic sight, then hides when the sub taps out as he can't take the heat.
Diego catches Drew watching him jack his big dick, and the horny bottom begs to be punished, promising he can take whatever Diego dishes out.
Diego collars Drew and makes him suck his cock, then treats Drew's ass to tantalizing licks and stinging slaps before fucking that tight hole. read more